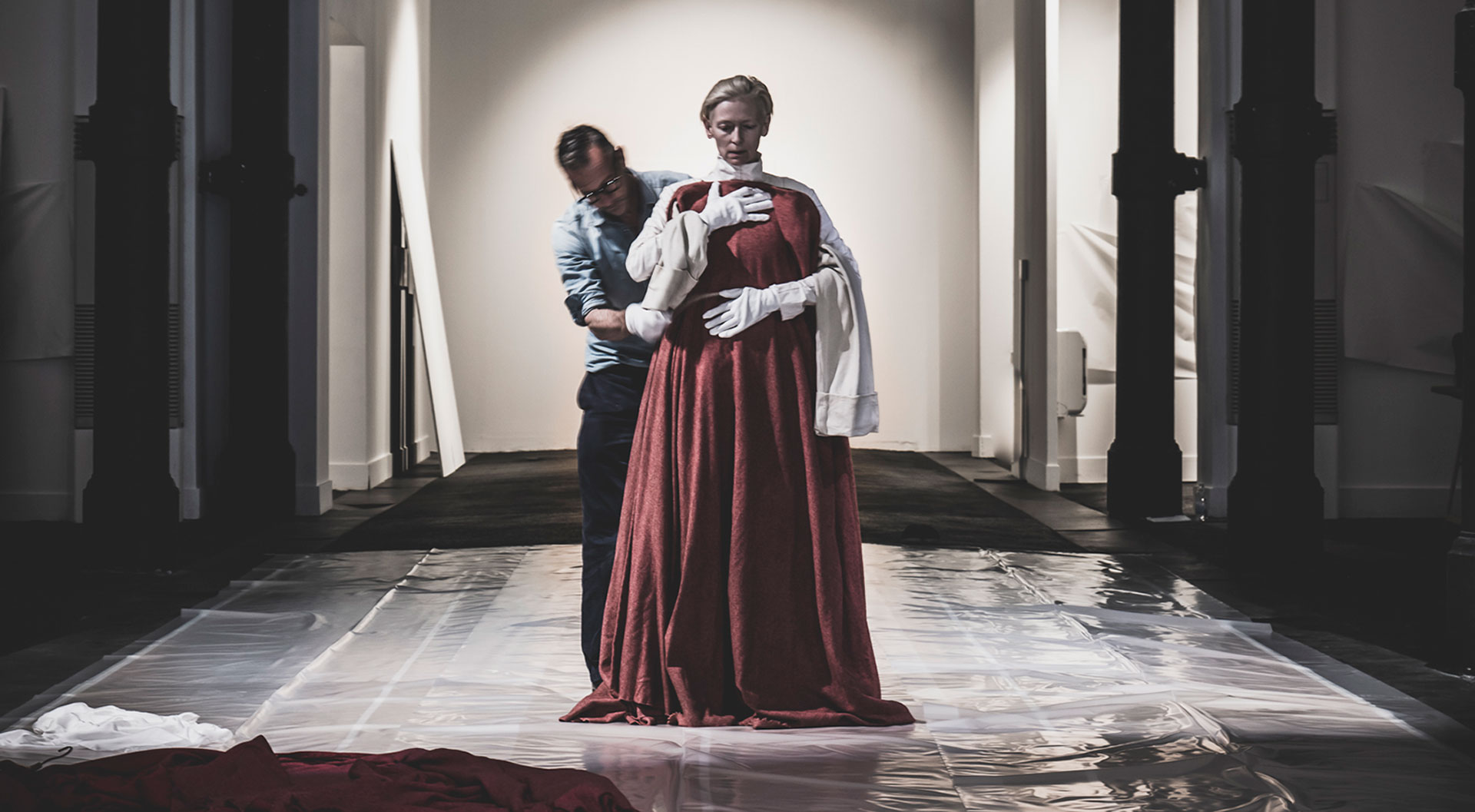 Friday 29 April 2022 - 21:30
Cucinelli Theatre
Friday, April 29th - 7pm, 9,30pm

Saturday, April 30th - 5pm, 7,30pm
Performance conceived by and featuring Olivier Saillard and Tilda Swinton
ON THE OCCASION OF THE 100TH ANNIVERSARY OF PASOLINI'S BIRTH
artistic collaboration
Gaël Mamine and Romain Blot
studio manager Aymar Crosnier

A world premiere performance was presented on June 25, 2021 at Romaison by Clara Tosi Pamphili.

production Studi Olivier Saillard

coproduction Zétema Progetto Culturawith the collaboration of Azienda Speciale PalaExpo
Aperformance imagined as a developing exhibit, an invitation to an artist's atelier, where the action takes shape around the outfit: the alter ego, partner, and opposite of the body wearing it.
Thus Olivier Saillard, acknowledged fashion historian, former director of the Galliera Museum in Paris, poet, and writer, and Tilda Swinton, an icon of international cinema, awarded the Gold Lion for lifetime achievement in 2020, conceived Embodying Pasolini.
Embodying Pasolini will be presented in Paris at the Palais de Tokyo from December 7th through 12th for 10 performances for the Festival d'Automne.

The performance will be accompanied by the launch of the book Embodying Pasolini, published by Rizzoli.