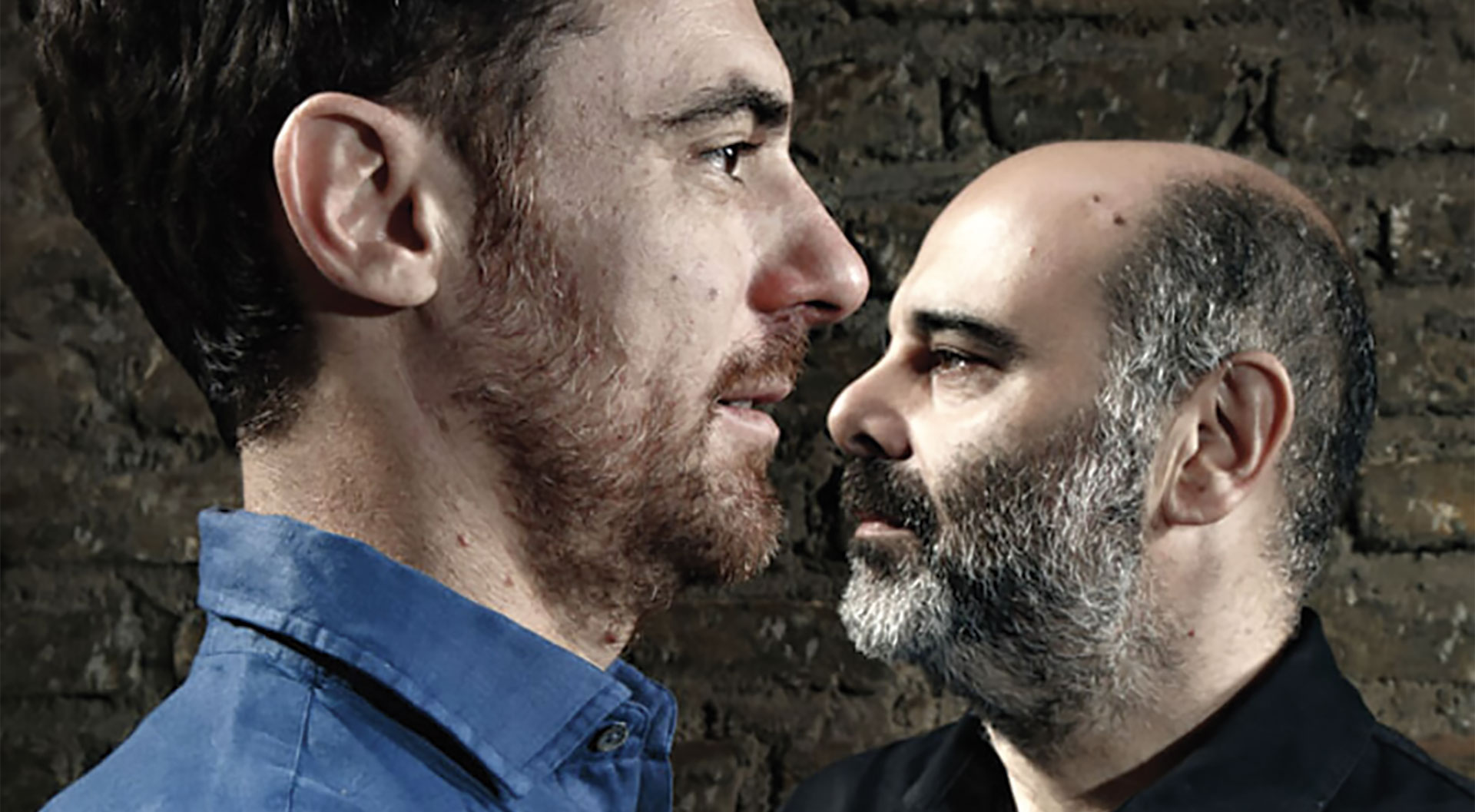 Saturday 19 November 2022 - 21:00
Teatro Cucinelli
Saturday, 19 November, 9:00 PM
Sunday, 20 November, 5:30 PM
at Teatro Cucinelli, Solomeo
by and with
Elio Germano and Teho Teardo
dramatic composition Elio Germano
musical dramaturgy Teho Teardo
with Laura Bisceglia (cello) and
Ambra Chiara Michelangeli (viola)
direction Simone Ferrari & Lulu Helbaek
lighting design Pasquale Mari
video artists Sergio Pappalettera and
Marino Capitanio
scene design Matteo Oioli
commissioned by Ravenna Festival
production Pierfrancesco Pisani
for Infinito Produzioni & Argot Produzioni
in collaboration with the Tuscany Theatre
Foundation, Teatro Franco Parenti,
Ferrara's Claudio Abbado Theatre
Foundation and Rimini's Teatro Amintore Galli
with the contribution of the Region of Tuscany
An accessible performance, but without explaining anything. In Canto XXXIII of Paradiso, Dante Alighieri finds himself in the predicament of the mortal seeking to describe the infinite, the ineffable, to tell the untellable. The representation of this hesitance towards the wondrous is certain to be a unique, almost visceral experience for spectators in the presence of the infinite. Elio Germano and Teho Teardo lend voice and music to beauty and mystery, to the infinite, ineffable sought after by Dante in the verses of Paradiso, Canto XXXIII. Out of this captivating, eternal sound germinates the unpredictable, unheard music of this innovative composer and inspires the visionary, impalpable direction of Simone Ferrari and Lulu Helbaek, poets of sight and sound skilled at navigating both theatre and spectacle. Out of their cross-media experience, something wondrous comes, a contamination of theatrical technique and technology.