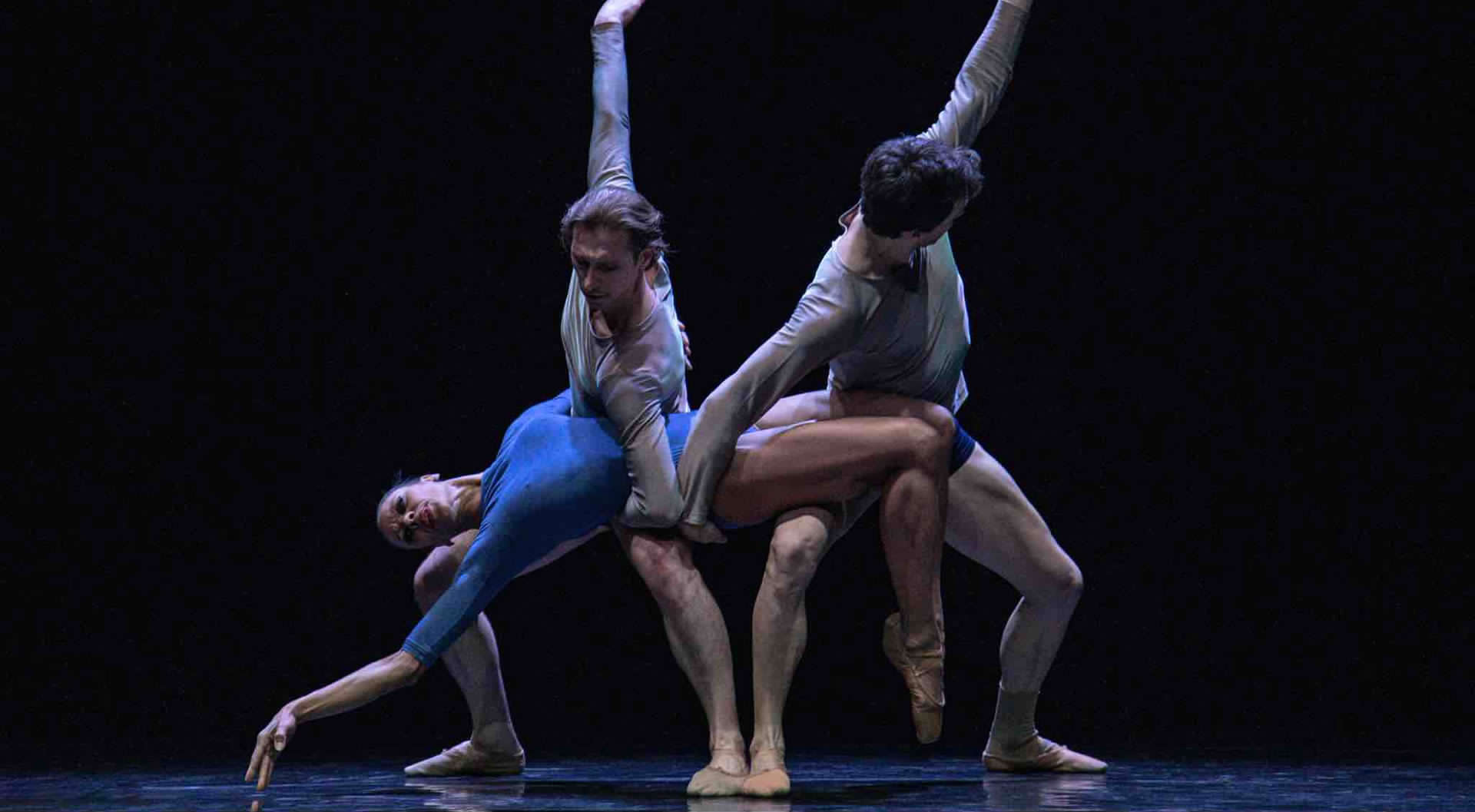 Saturday 14 May 2022 - 21:00
CUCINELLI THEATRE
Ballet Xtreme Company directed by Myrna Kamara
Partition
Choreography: Pedro Lozano Gomez
Music: Carl Philip Emanuel Bach
Dancers: Myrna Kamara, Marco Fagioli, Antonio Trerotola
Using the dancers as if they were musicians, as if the music springs from their bodies, this choreography is intended to be a homage to those composers who for centuries have been a source of inspiration.
Moon Duet
Choreography: Martha Graham
Original music: Cameron McCosh
New music arrangement by Pat Daugherty
Premiere: 1952
Dance Répétiteur: Blakeley White-McGuire
Dancers: Myrna Kamara, Filipe Portugal
The Moon Duet is a dance of joy, an ode to the turning world.
The Unknown Path
Choreography and performer: Filipe Portugal
Music: Frédéric Chopin
The Unknown Path is a portrait of the things that happen during this moment in time and how one reacts to them.
Pieces of Love and Suspicion
Choreography: Paolo Mohovich
Music: Philip Glass
Dancers: Myrna Kamara, Marco Fagioli, Antonio Trerotola, Isabelle Zabot, Marco Prete, Lele Mazzella
The choreography presents contrasting emotions and feelings, sometimes delicate and almost invisible, sometimes as violent as a stormy sea. The fine thread connecting passion and disappointment in love, camaraderie and betrayal, is always present and latent, permeating the various atmospheres of the ballet.
Light Designer: Antonio Salamaso
Photography: Giovanni Vecchi
Videomaker: Daniele Ovi
Length: 1 hour and 20 minutes
Ballet Xtreme is a Swiss company of neoclassical and contemporary ballet founded in 2016 by Myrna Kamara – a highly respected and acclaimed international Prima Ballerina – who, for this occasion, will be accompanied by six of the best dancers on the international scene who are known for their strong individuality, elegance, style, and technical expertise.
The company's aim is to highlight the various facets of dance through the involvement of performers and choreographers with different sensitivities, to create a repertoire, always of the highest level, as diversified as possible.
The evening's program, conceived and performed expressly for the Teatro Cucinelli di Solomeo, consists of four pieces all written by major choreographers: Spain's Pedro Lozano Gomez, to music by Carl Philip Emanuel Bach; the "mother" of modern American dance Martha Graham, to Cameron McCosh's original music, newly arranged by Pat Daugherty; Filipe Portugal, also the performer of his piece, to music by Frédéric Chopin; and Paolo Mohovich, whose choreography is set to the music of Philip Glass.