Three centuries of organ music between Italy and Germany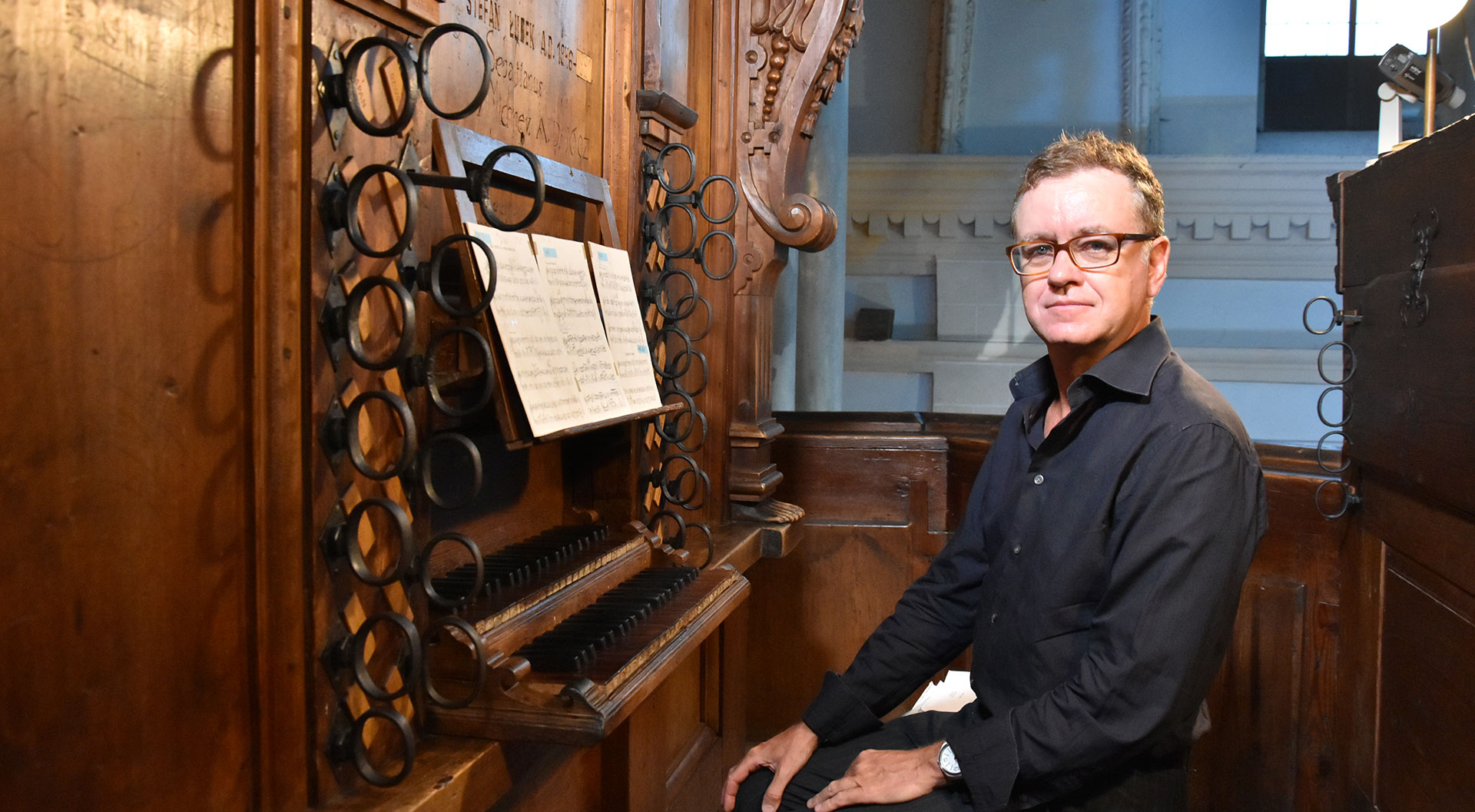 Sunday 1 May 2022 - 17:30
The Church of Saint Bartholomeo
ANTIQUA VOX 2022
Gabriele Giacomelli, organo
Giovanni Battista Ferrini (C. 1600 – 1674)
Aria di Fiorenza

Giovanni Picchi (1571 – 1643)
Padoana ditta la Ongara

Domenico Zipoli (1688 – 1726)
Postcomunio Folias (da un manoscritto dell'Archivo Musical de Chiquitos, Concépcion, Bolivia, attribuzione incerta)

Georg Friedrich Haendel (1685 – 1759)
Adagio dalla Suite II in Fa maggiore

Giovanni Battista Pescetti (1704 – 1766)
Sonata in Do minore (Allegro, Moderato, Presto)

Anonimo (inizi del sec. XIX)
da un manoscritto dell'Archivio della Cattedrale di S. Maria del Fiore di Firenze Elevazione in Si bemolle maggiore

Luigi Boccherini (1743 – 1805)
Minuetto dal Quintetto per archi op. 11 n. 5 (elaborazione per organo di Ch. Sennett)

Ludwig Van Beethoven (1770 – 1827)
Adagio dalla Suite per organo a cilindro

Giuseppe Verdi (1813 – 1901)
Offertorio (elaborazione per organo di C. Fumagalli da I vespri siciliani)
A music program designed to highlight the timbric characteristics of the organ of Solomeo, through a variety of composers and styles.
Variations on court music by Ferrini and Picchi give way to a fascinating South American Folias attributed to Zipoli. After a cantabile Adagio by Handel and a Sonata by Pescetti, we enter the Neoclassical Age with a lyrical Elevazione by an unknown Florentine composer, followed by the famous Minuetto by Boccherini (easily adaptable for organ) and a splendid Adagio by Beethoven.
The finale will be in the spirit of Renaissance Romanticism with an arrangement for organ of Verdi's Vespri siciliani.