The Project for Beauty saw the light in 2018, after almost eight years of work, thanks to the Cucinelli Foundation's desire to create a park that could give new life to the breathtaking natural landscape of the valley below Solomeo.
This project embodies the natural completion of the dream that began with the restoration of the ancient Umbrian hamlet, and seeks to be the physical representation of the great ideals of Beauty, Humanity and Truth.
Covering an area of about a hundred hectares, the Park of Beauty includes the Industrial Park, home to the company's headquarters, the Laic Oratory Park, dedicated to the beloved parish priest Don Alberto Seri, and the Agrarian Park.
The Agrarian Park consists of a vineyard with a wine cellar, the olive grove with an oil mill and the Tribute to Human Dignity monument, surrounded by orchards and lush flowering and cultivated fields.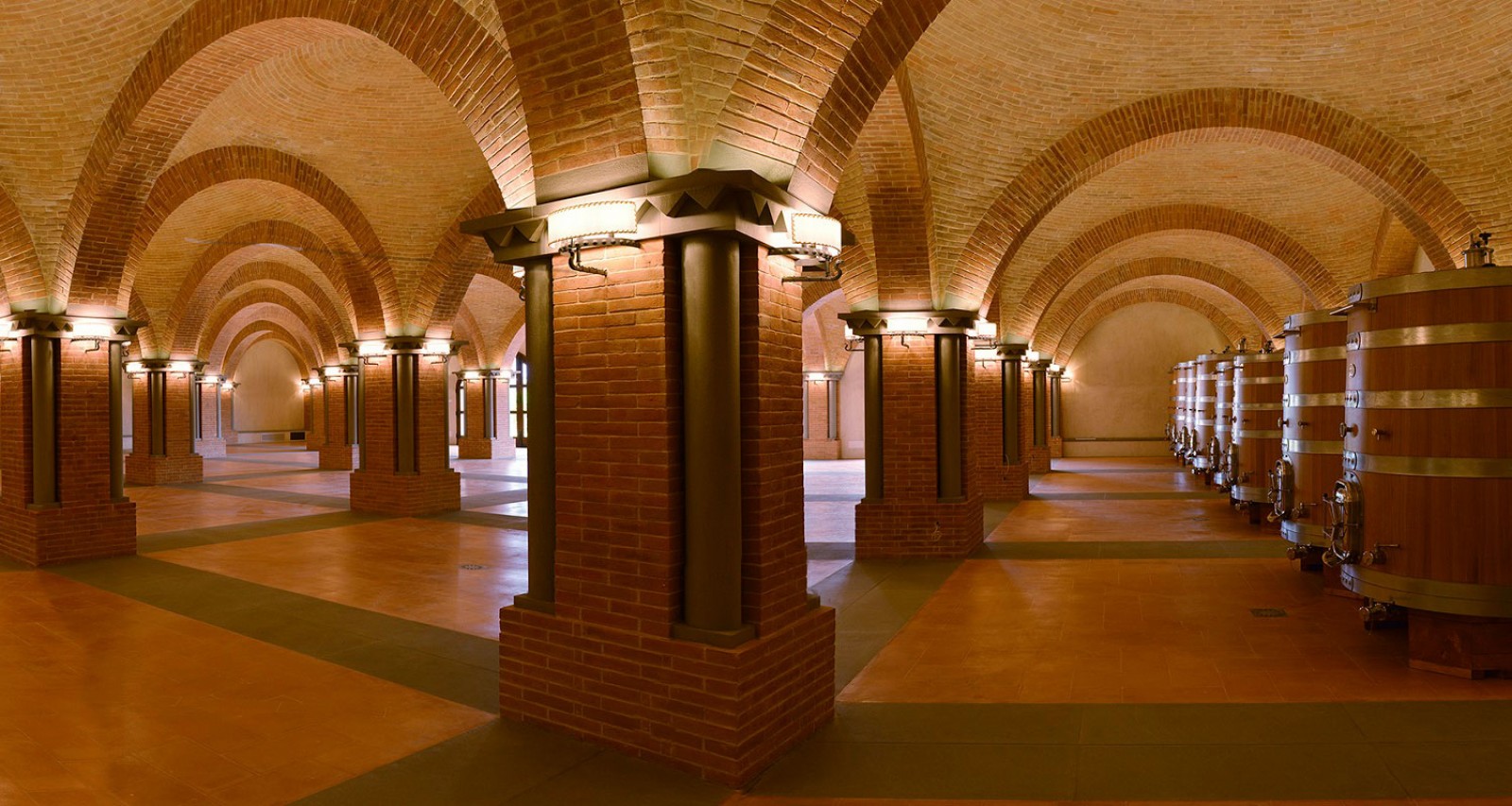 Similar to a Medici villa, the Cellar of Solomeo is built on an elevated platform and dominates the surrounding landscape made up of an extensive well-kept vineyard and agricultural fields dotted with fruit trees.
In front of the stone building façade, clearly visible from every corner of the countryside and Solomeo, the statue of Bacchus testifies to the Greek matrix of the relationship that binds man to the earth and its fruits.
The vineyard, with traditional Umbrian vines, is cultivated according to ancient techniques and takes its inspiration from Renaissance gardens.
The Tribute to Human Dignity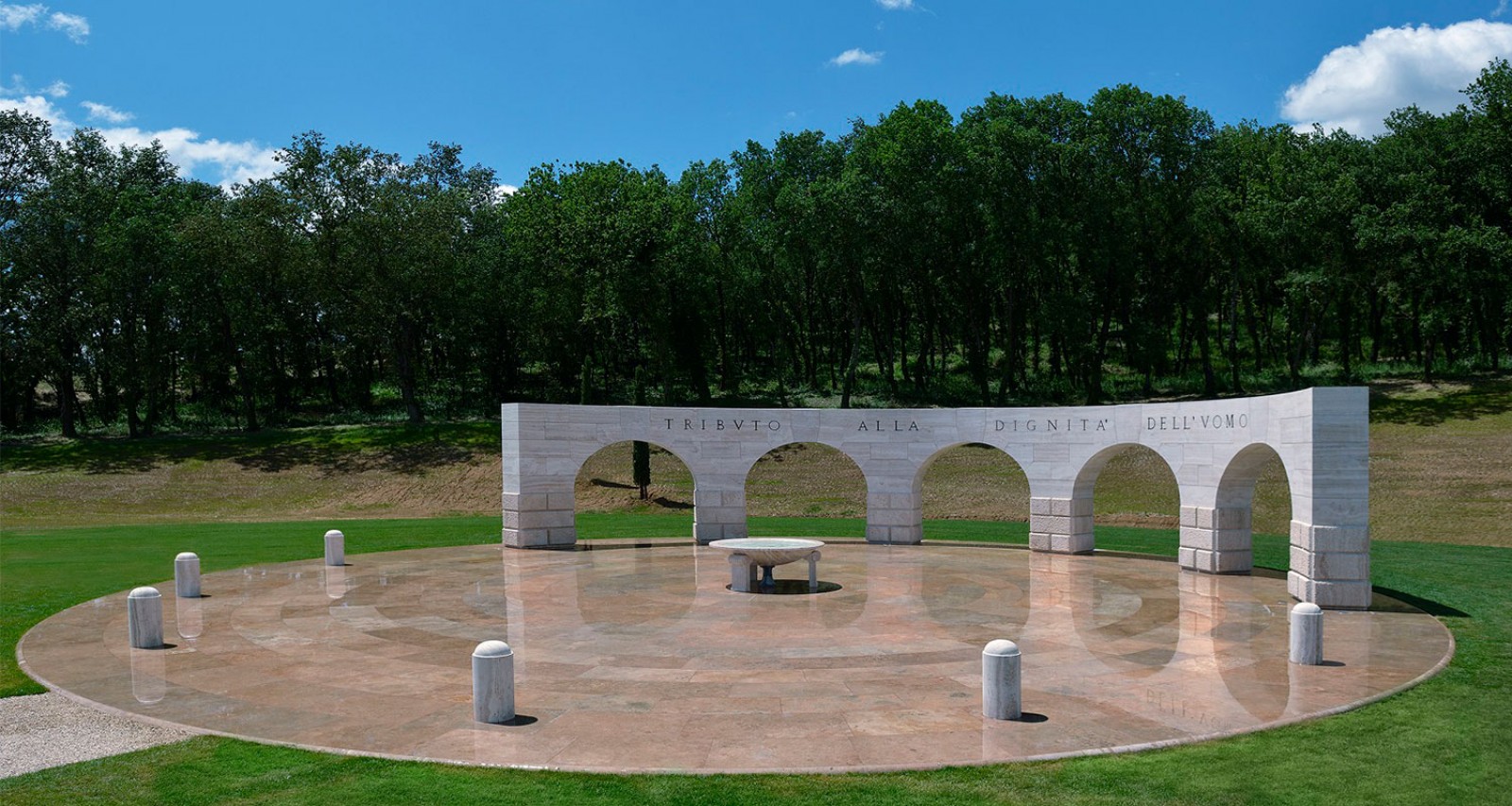 The monument is an exedra of Greco-Roman inspiration created following the principles expounded by Vitruvius, Palladio and Sebastiano Serlio, with a design that respects the rules and proportions of classical architecture even in the smallest details.
The work, built with whole blocks of travertine, placed one on top of the other, evokes a sense of strength and solemnity.